---
NHLC
---
---
Separate Listings
---
---
Other Calendars
---
---
Activism
---
---
Become a Sponsor
---
The NH Liberty Calendar &copy is a non-profit endeavor and labor of love. Please help us keep this calendar going by becoming a sponsor.

You will get mentioned three times per hour on our weekly, soon to be launched Radio Show as well as a link on their website and this one. Ads will open in a new window so as not to bog down the loading of these pages each time you come to the calendar.

If you are a candidate, consider placing your sign on the sidebars of each page.

We strive to make this the most comprehensive NH calendar on the web for all politically active NH residents!
---
Become a Contributor
---
Our goal is to have every town in NH post their yearly fairs, festivals, and old home days. If your town's event is not listed here, please let them know about us! The listing is totally free and if we are provided with a link to a permanent event page, we will update it yearly.





Back to Top




---
State Links
---
---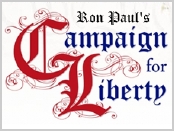 Join the Campaign for Liberty!
---

Try 12 Free Servings!