---
NHLC
---
---
Separate Listings
---
---
Other Calendars
---
---
Activism
---
---
New England Gun Shows 2014
---
| | |
| --- | --- |
| MAINE - 6-23/24-2014 | Civic Center, 76 Community Drive, Augusta, Maine |
| CONCORD - 6-30/31-2014 | Everett Ice Arena, 15 Loudon Rd., Concord, NH |
| MANCHESTER - 9-27/28-2014 | Radisson Hotel, 700 Elm St., Manchester, NH |
| LEBANON - 11-22/23-2014 | Fireside Inn, 25 Airport Rd., West Lebanon, NH |
---
Other Gun Information/Training Groups
---
Project Appleseed
Project Appleseed is an activity of The Revolutionary War Veterans Association, a 501(c)(3) non-profit organization, dedicated to teaching every American our shared heritage and history as well as traditional rifle marksmanship skills.

We run events across the US teaching the requisite skills to make hits out to 500 yards with a rifle. At these events we also talk about the events of April 19th, 1775: the battle of Lexington and Concord and what the actions taken that day mean to us as modern Americans.

Events cost $70 per person, $10 for women, $5 for kids, vets, active military, leo, elected officials are all free. Proceeds are used to advertise our events, fly instructors to understaffed areas, target materials, etc. All of our instructors are unpaid volunteers.

For more information about the program please visit http://www.appleseedinfo.org
Wilson Hill Pistol Club
Check out the great training sessions available at Wilson Hill Pistol Club, Manchester NH.

Call early -- popular sessions are sold out quickly!


Gun Rights Groups
Our Sporting Clubs page lists more places where you can hunt, fish, shoot, train, etc.

The groups listed here also deal with the political end of things - namely, protection of gun rights and other gun-related issues. It is important to keep up with legislation that may affect your 2nd amendment rights.





Top




---
State Links
---
---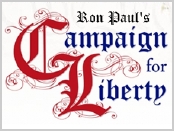 Join the Campaign for Liberty!
---

Try 12 Free Servings!