---
NHLC
---
---
Separate Listings
---
---
Other Calendars
---
---
Activism
---
---
Special Events and Places 2014
---
One of my favorite aspects of NH is its 'Americana' such as ice cream stands, drive-ins, and diners!
Some of the events listed on this page repeat weekly and some are links to information about a range of activities offered. While this is by no means an exhaustive list of things available to do in NH, it will point you to some interesting activities which are updated each year as needed.
If you have a special event you would like to add to the calendar or special place whose website you think would be appropriate for this page, please email jane at this domain to have it added.
As you can see that there are plenty of things to do in NH for families, groups, and couples.
SPRING...

The New Hampshire Maple Festival is a yearly event held in various places by different maple syruping operations on a succession of weekends sometime after the middle of March.

Come have fun during Maple Sugaring Time 2014 by County in New Hampshire!

The NH Sheep and Wool Festival 2014 will be held in Hopkinton on May 10-11, 2014. If you like Border Collies, this is the event for you.

Canoe and Kayak the Merrimack River! Edgewater Canoe and Kayak Rental on 35 Edgewater Drive in Hooksett, NH (485-9251 and 540-6520) is one of many places you can obtain a rental if you don't own a boat.
SUMMER...
ANYTIME...
Back to Top
---
State Links
---
---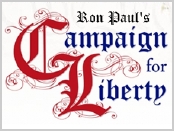 Join the Campaign for Liberty!
---

Try 12 Free Servings!