---
NHLC
---
---
Separate Listings
---
---
Other Calendars
---
---
Activism
---
---
Welcome to the New Hampshire Liberty Calendar
New Hampshire's Premier Event Calendar for The Free State
---
PROUD MEMBER NH TEA PARTY COALITION
Welcome to New Hampshire!
This is your NH calendar for meetings, campaigns, legislative activism, move-ins, barn raisings, radio and tv shows, and political and social happenings all over NH. It is 100% free and easy to use.

There are many radio shows listed. These are regional and are broadcast over micro-stations with limited reach, however, most will stream their shows and/or podcast the file shortly after the airing.

There are meetings of like-minded groups in different areas who gather to discuss political action in the State of NH.
MANY UPDATES NEEDED!
If you know of a local event not listed or updated here, please send!

There are listings of events that will help you direct your efforts to interacting with local government.

And there are recreational and social events where you can simply meet the like-minded to get acquainted and for a bit of relaxation.

Please email jane at this domain with details of your event. You can send just the basic details for RSVP'ing (so other details can be kept private) or just a note to reserve the date even if other details are yet to be arranged.

There are also special links at the left that lead to pages of events and places that were too numerous to list on the calendar separately, or lead to other calendars. Some of my personal favorites are drive-in theaters, old fashioned diners, fireworks displays, and rock concerts!

If you plan on moving to NH (and we hope you do!) please let the Welcoming Committee in your area know of your moving date so we can give you a hand. NH is the only state that I know of that actually has a welcoming committee!

See you in New Hampshire!


A NEW CALENDAR WILL BE COMING SOON
Meanwhile, check out the seasonal fairs, festivals, old home days and guns shows from the left sidebar.





Back to Top




---
State Links
---
---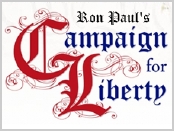 Join the Campaign for Liberty!
---

Try 12 Free Servings!