---
NHLC
---
---
Separate Listings
---
---
Other Calendars
---
---
Activism
---
---
Fishing, Hunting, Shooting, and Trapping in NH
---
If you know of a club that should be here, email jane at this domain.
Alder Brook Sportsmens Association - Littleton, NH

Ammonoosuc Fish and Game - Bath, NH

Bearcamp Valley Sportsman's Club - Tamworth, NH

Carroll County Fish and Game - Conway, NH

Deering Fish and Game Club - Hillsboro, NH

Dexter Sporting Clays - Enfield, NH

Exeter Sportsmen's Club - Exeter, NH

Elkins Fish and Game Club - New London, NH

Farmington Fish and Game Club - Farmington, NH

Franklin Targeteers - Franklin, NH

Goffstown Fish and Game Association - Weare, NH
Back to Top
---
State Links
---
---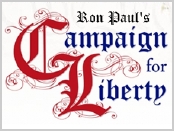 Join the Campaign for Liberty!
---

Try 12 Free Servings!